Conference
Message from the Conference Chair
In 1958 the first Oxford Conference set an agenda for architectural education that has been followed for 50 years. The Oxford Conference 2008 will reset that agenda and develop a route map for architectural education for a new and radically different century.
The two-day conference will achieve this with:
A new agenda for architectural education
Inspirational lectures by visionary speakers from the education and construction sectors
Discussions and debates on how buildings and the built environment will have to adapt to meet the challenges and needs of society in the 21st century
Workshops reviewing teaching methods and syllabuses and feeding back findings to inform the final New Agenda document at the end of the conference
Oral and poster presentations of the latest research, tools, methods and courses
Networking opportunities between a wide range of stakeholders in the field
An exhibition of tools, schools, practices and publications
A student summer school in Oxford
The aim of the conference is to develop a route map resulting from the above activities and to be shared at the end of the conference. It is hoped that this route map will provide solutions and outline changes in current thinking and practice for architectural education in the 21st century.
Pre-debate Vote
---
In partnership with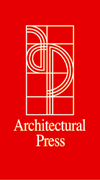 Supported by



ARCHAOS