Oxford Union Debate
Architecture would be better off without Schools of Architecture
The Oxford Union Debate 'Architecture would be better off without Schools of Architecture' will take place on Monday 21 July 2008, 20:00- 22:00.
The debate session is open to both delegates and non-delegates. The cost to attend is £5 payable on entry.
Download invitation Download poster
Click here for directions to the Oxford Union (link opens in a new window).
Debate Sponsor
Pre-debate Vote
---
In partnership with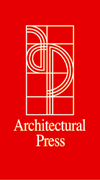 Supported by



ARCHAOS