Viewpoint – Peter Harper – UK.

Thoughts for the Future
Of course we are going to have to reduce emissions of greenhouse gases. The critical question is how much, and how fast? A relatively leisurely trajectory, such as envisaged in the Stern Review of 2006, can be managed with our world-views, habits and major institutions more or less intact. An earlier and more rapid shift forced by global events (such as that prescribed by CAT's ZeroCarbonBritain) turns our comfortable and predictable world on its head. For that situation, completely different world-views, habits and major institutions are appropriate. Implications for educational policy should be obvious. Unless we rate the chances of the rapid-change world as negligible—a judgement increasingly hard to maintain—it behoves us to set aside at least a certain amount of time and resources to planning for it. It would be more like a war or a disaster-emergency, and it might well continue for several decades. What would be the appropriate suites of skills for architects in such a world?
Pre-debate Vote
---
In partnership with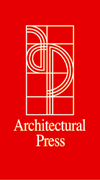 Supported by



ARCHAOS