Sponsors
The Oxford Conference 2008 gratefully acknowledges the support of the following sponsors:
Architectural Press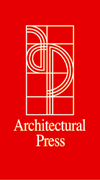 For architects in practice and at study, Architectural Press provides up-to-date guidance on the latest standards and best practice. Our technical books provide everyday information that will help you get the design basics right first time. They also have the detail that will enable you to put the latest technologies, techniques and materials into practice, whilst complying with European standards.
---
Autodesk Education
As the world's leading supplier of PC design software and digital content creation tools, Autodesk is working closely with the educational sector to expand the range of teaching and learning opportunities, helping to prepare students for their future careers.
Since 1982, Autodesk has offered unique programmes and support designed just for education. Today, Autodesk products are essential tools for more than six million designers around the world. We offer education programmes and specially-priced purchasing options for the design faculty, entire institution or the individual student. To view success stories, tips and tricks from industry experts, the latest product and event news click here: www.autodeskinstructor.co.uk (link opens in a new window).
---
Bennets Associates
---
Berman Guedes Stretton
---
The Concrete Centre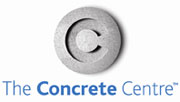 ---
ECOTECT and ArchiCAD
Square One's ECOTECT and Graphisoft's ArchiCAD are an unrivalled, industry leading combination. ECOTECT: the most user friendly and fully featured building analysis tool on the market today. ArchiCAD: the longest established BIM design package, providing the confidence of well over one million designs already realised. ArchiCAD and ECOTECT combine to give you everything you need to free your creativity and create stunning designs - plus the ability to analyse your building at any stage means no compromise on green credentials and no nasty surprises when it comes to Part L testing.
---
Fulcrum Engineering
Fulcrum Consulting is a leading international firm of multi-disciplinary consulting engineers. Our objective is to facilitate the ongoing development of the built environment in a way that is compatible with low carbon emissions, comfort and cost efficiency. Our approach to sustainability is through the application of integrated engineering design to buildings and infrastructure to determine the optimum solution for each of our clients' particular needs. Our certified low carbon consultants provide expert guidance in a climate of change and uncertainty.
---
Gensler

Gensler is a leading global architecture, design, planning, and strategic consulting firm that partners with organisations to achieve measurable business and organizational goals through the use of design. For over 40 years, Gensler has been a pioneer in creating great places that enhance the quality of work and life. Today, Gensler has 2,500+ people and 32 offices worldwide. The London office, which oversees the company's activities in the Middle East, was opened in 1988 and currently employs over 160 people.
---
Hoare Lea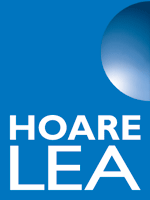 ---
John McAslan and Partners
---
Oxford Architects
Oxford Architects is a well respected architectural practice with a diverse portfolio of projects encompassing the fields of education, research, health, housing, industrial and commerce. Commissions range from single buildings to multi-million pound developments and include diverse client bodies, from the Oxford Union to the Rutherford Appleton Laboratory. From offices in London, Oxford and Bristol we operate throughout the United Kingdom. We seek to consistently deliver high quality, sustainable and contemporary building solutions which exceed our clients' expectations on design quality, cost and programme
---
Pre-debate Vote
---
In partnership with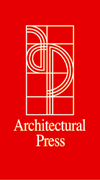 Supported by



ARCHAOS