Message from the Conference Chair
Sue Roaf, Conference Chair

Design Consultant, Visiting Professor at the Open University and Arizona State University, Oxford City Councillor, author and environmental champion.
Resetting the Agenda for Architectural Education
"The world is changing fast and all around us we can see this evidenced in the press, on the landscapes of our lives and in our shared conversations over concerns for the environment and the rising costs of our own consumption. We have already crossed the threshold to the 21st century and left behind a different world from the one we look forward to today. We have left forever that safer, more secure world of economic growth based on cheap fossil fuel energy and a stable climate. What we face tomorrow is altogether different prospect, that of ever more expensive energy, rapidly growing populations consuming ever more of the world's resources and driving unprecedented pollution of the planet, species extinction and destabilisation of the climate itself. And these factors have exacerbated political and social tensions resulting inevitably in growing terrorism and wars over oil and water and for our survival.
The architecture of the 21st century must now assume its place at the heart of the solutions to such growing problems and become a civilising and stabilising influence that enhances the quality of all our lives and strengthens our communities. This is why we have convened this conference, to invite architects, teachers, students of architecture and building design, to assume their places around the table to debate, negotiate and move towards an agreed agenda for the teaching of building design in the coming years. No one section of our professions owns the problems or their solutions, neither the scientist, nor the artists nor the engineers.
It is clear now, as many of the 20th century building paradigms are failing us, that we need a new approach to the designing of buildings in which people can live safe, comfortable and productive lives in the changing economic and global climates of the 21st century. As a profession we must arrive at, and act upon, a consensual approach to how we Re-set the Agenda for Architectural Education in the UK, Europe and around the World.
I look forward to seeing you in Oxford In July 2008, to working with you to Re-set that Agenda and to making the world a better safer place with your help."
Pre-debate Vote
---
In partnership with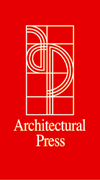 Supported by



ARCHAOS